Not so long ago I spoke to Andrew West from Bungarra Studios about their upcoming game Barton Lynch Pro Surfing. It was an amazing chat about the development of the game. It's been in Steam Early Access since April and is now ready for its full launch.
What's In Barton Lynch Pro Surfing?
On first loading into the game players are prompted to either create their own character or pick one of the pro surfers available. These are past and present surfing stars, including the titular Barton Lynch. Pro surfers generally have better stats for paddling stamina, turning and balance, which make them ideal for starting. There's plenty of character slots to try out the pro surfers or to create your own.
After character creation, there's four modes to choose from.
There's a tutorial to teach you the basics of Barton Lynch Pro Surfing. This is a must do for new players. First and foremost, Barton Lynch Pro Surfing is a simulation game. It's not like anything I've seen before (not I've played a lot of surfing games). Learning about the different parts of the wave and how to perform tricks is key to progressing. If anything, the tutorial is too quick. Each section will get you to perform an action once. While you can go back into that part of the tutorial, an option to repeat until I wanted to stop would have been appreciated.
I did spend some time in Freesurf mode, practicing the moves from the tutorial I had trouble with. This mode has incredible controls over weather conditions, wave types and more that allow the player to improve.
Gotta Earn That Cash!
The bulk of my time was spent in World Surf Tour. This is the career mode of Barton Lynch Pro Surfing. Players earn money and reputation to buy better equipment and attract the attention of sponsors. Participating in well known events like the Quicksilver Pro or the Margaret River Pro Tour at real life locations allows players to show off their skills and the finest in customisations. Players can decorate their surfboards or powered watercraft (which tow surfers to starting points) as they see fit.
There's a cost to attending these events and if like me you suck at surfing, you might find yourself a bit light on cash. That's where Challenge mode comes in. These are no-cost entry events to help earn the money to get on the World Tour circuit again. There's even a Single Session option where players can win prizes without your board taking damage or your character sustaining an injury.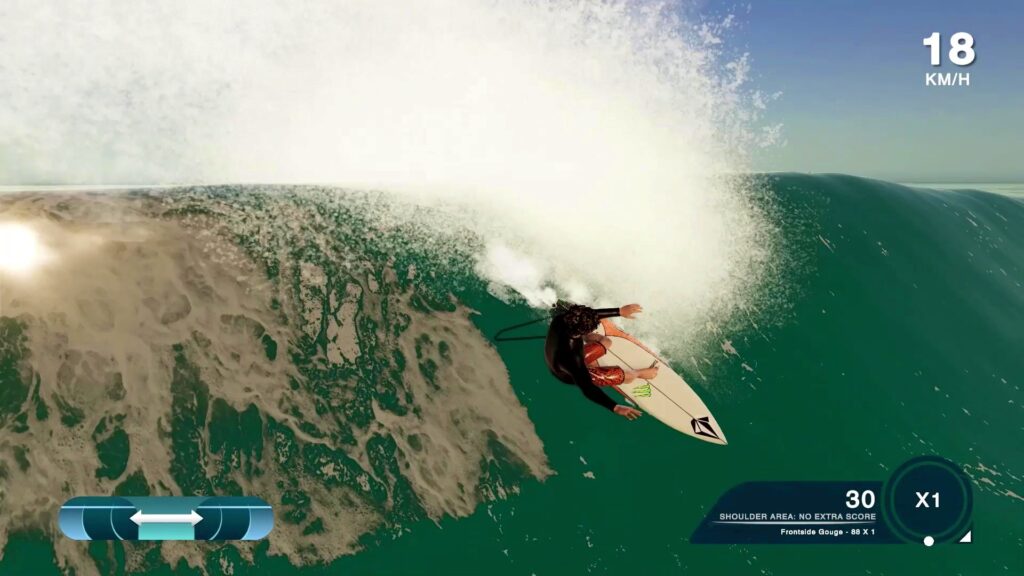 Uh Oh, Wipeout!
I had some difficulty with the camera. It always felt like I couldn't zoom out enough. Quite often I would get lost in the whitecaps of the waves and wipeout.
Barton Lynch Pro Surfing has some tools in its user interface to help players work out what to do and when. I found that most of my attention was on my character rather than the tools and things happened too quick for me to make sure of them.
Groovy Dude!
While the game is exiting Steam Early Access, that doesn't mean Bungarra Studios don't have further plans. Surfing fans can look forward to improvements such as a Fan Hub for players to upload their character models to and download others, along with a system to import their own face into the game. There are some camera additions planned, like a first-person mode and the ability to lock the camera in place, but not extra zoom out at this point.
More customisation to game modes are also planned.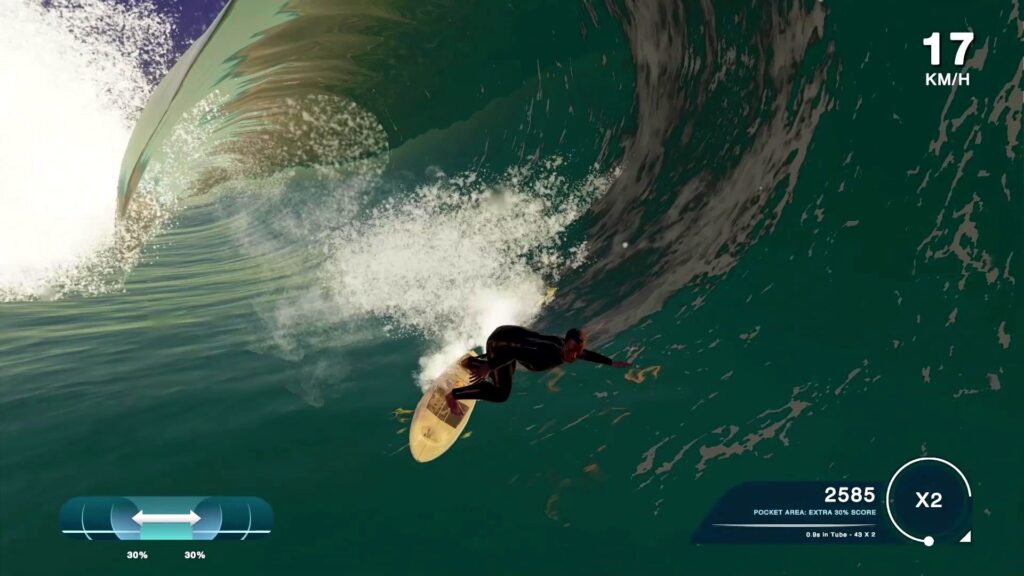 Barton Lynch Pro Surfing
I'm not going to lie, I had a hard time controlling my character in Barton Lynch Pro Surfing. But I think that was the point. This is not a game that wants to make players feel like surfing gods. It's a surfing simulation game.
That means if you know how to surf and the terminology, you're going to have an easier time than someone like me. Someone that knows what surfing is in the same way I know about childbirth. Which is to say, I know nothing.
If you're a surfing fan this game is a must have. You'll feel like you're on the waves, salt water spraying your tanned face. But if all you know about surfing comes from Point Break, you're probably in for a hard time.
Barton Lynch Pro Surfing releases on November 17th on Steam, Playstation 5 and Xbox Series X|S.