The Talos Principle II is a first-person puzzle game developed by Croteam and published by Devolver Digital. It's a direct sequel to 2014's The Talos Principle which is one of my all-time favourite puzzle games. I discovered the first game in a Steam sale and while the puzzles had me stumped, I absolutely loved it. I am pleased to say that Croteam have done an amazing job with this sequel from what I have played so far, carrying on some familiarity of the first game, increasing the detail of the graphics and adding more story and more complex puzzles to the mix. I can't wait to play the full game once it launches on November 2, 2023.
Born into a new world where biological humanity is extinct but human culture lives on in a city of robots, you find yourself swept up in a mind-bending adventure involving a mysterious megastructure hiding enormous powers. The more you discover, the more you will be confronted with questions about the nature of the cosmos and the purpose of civilization. The broken promise of a better tomorrow, the fear of repeating humankind's mistakes, faith in reason or renouncing humanity altogether – the choices you make and the sides you take will determine the course of events.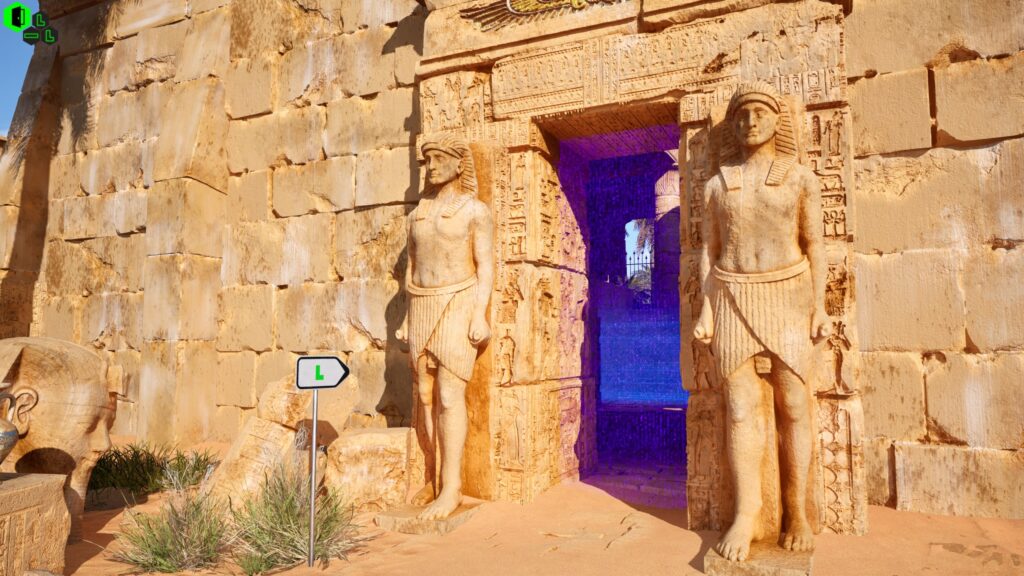 Starting The Talos Principle II sees us completing puzzles very similar to those from the first game, with the omniscient voice of Elohim back to guide us. I thought this was great because it felt like there hadn't been 8 years since last playing. After completing this first area, you are teleported and woken up as robot number 1,000. We are nicknamed 1K and are the last of our kind as creation of sentient robots was always going to stop at number 1,000. A mysterious apparition of a human figure morphs in front of us with a cryptic message to investigate an island central to the lands we find ourselves in and disappears as abruptly as it appeared.
We are freely able to move around this vast metropolis of New Jerusalem and can talk to most other robots who are fully voice acted very well and have different personalities. We can ask questions of the city-folk such as how the metropolis was built, help an individual work out his identity, run to points of interest like the Gehenna Memorial Pavilion (a name familiar if you played the Road To Gehenna DLC). I ran back to continue the main quest to explore this mysterious island and after a short sequence and the experiences the first few new-style puzzles, I stopped playing the preview as I want to save the full story experience for the full release. It is super exciting to see what happens next.
Gameplay in The Talos Principle II is as good as I remembered from playing the first game, however the puzzles and mechanics go even further. Where we have jammers to drop forcefields and connectors to direct laser beams to power door locks, they now become more complex and versatile with more functionality. There's also a new drill that can blow portal-esque holes in certain walls and inverters that can change the colour of laser beams. The learning and difficulty curve increases at a great pace like the first game.
Outside of objects you can use, there are new unique mechanics such as mind transference and gravity manipulation. This all leads to more scratching and titling of my head to see things from different angles, but when the solution finally presents itself, it's such a great feeling of accomplishment. If you've played the first game, expect more of the same, but better here. I cannot wait to get lost in this new world to explore which looks much bigger and better than the first.
This preview utilised a Steam key provided by Devolver Digital and The Talos Principle II releases November 2 (November 3 for us in ANZ) on PC, Xbox Series X|S and PlayStation 5 for an excellent price of AU$43.95. There's also a 10% pre-order discount too so it's a damn good price for a damn good game.
#roundtablecoop